Hörmann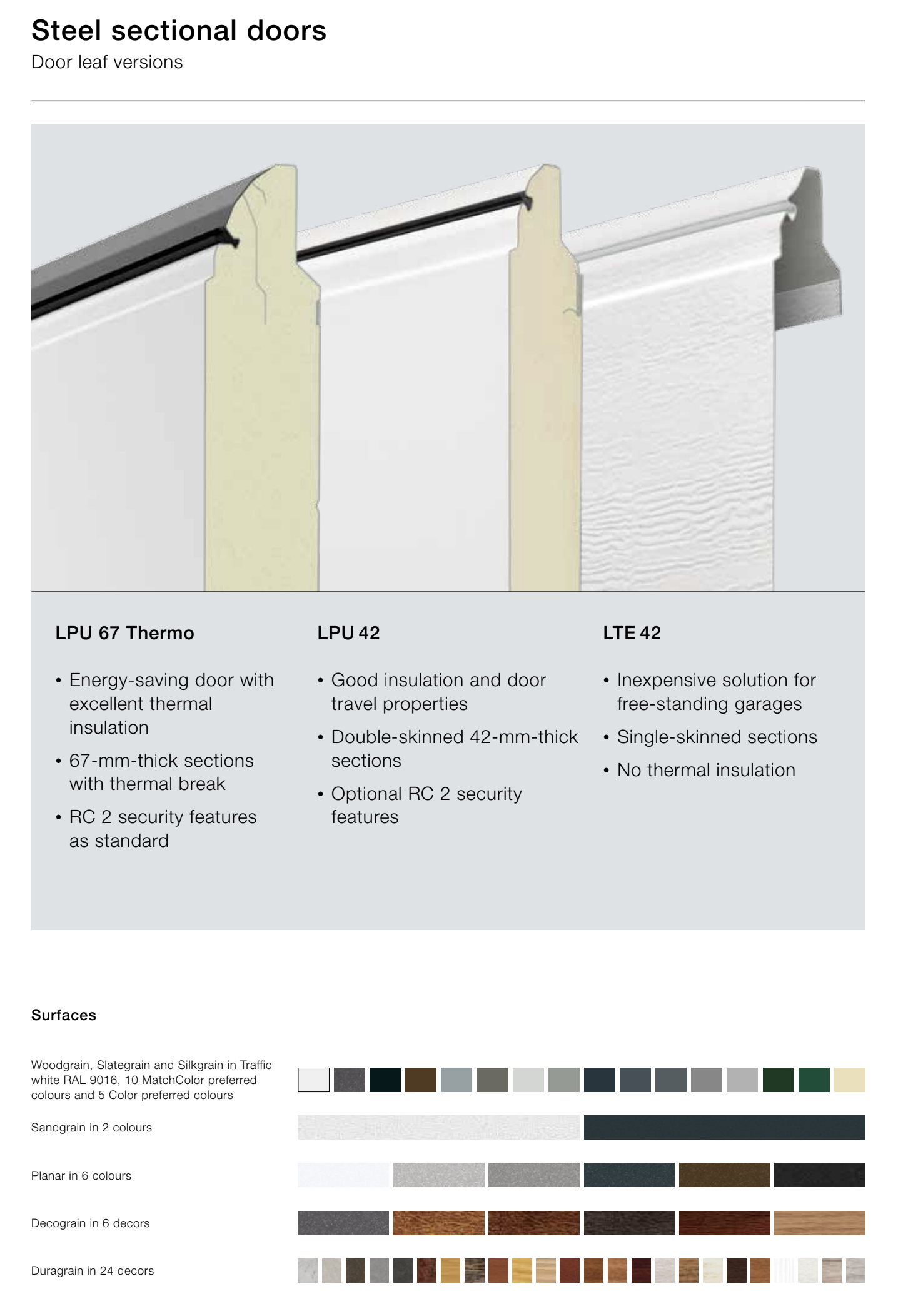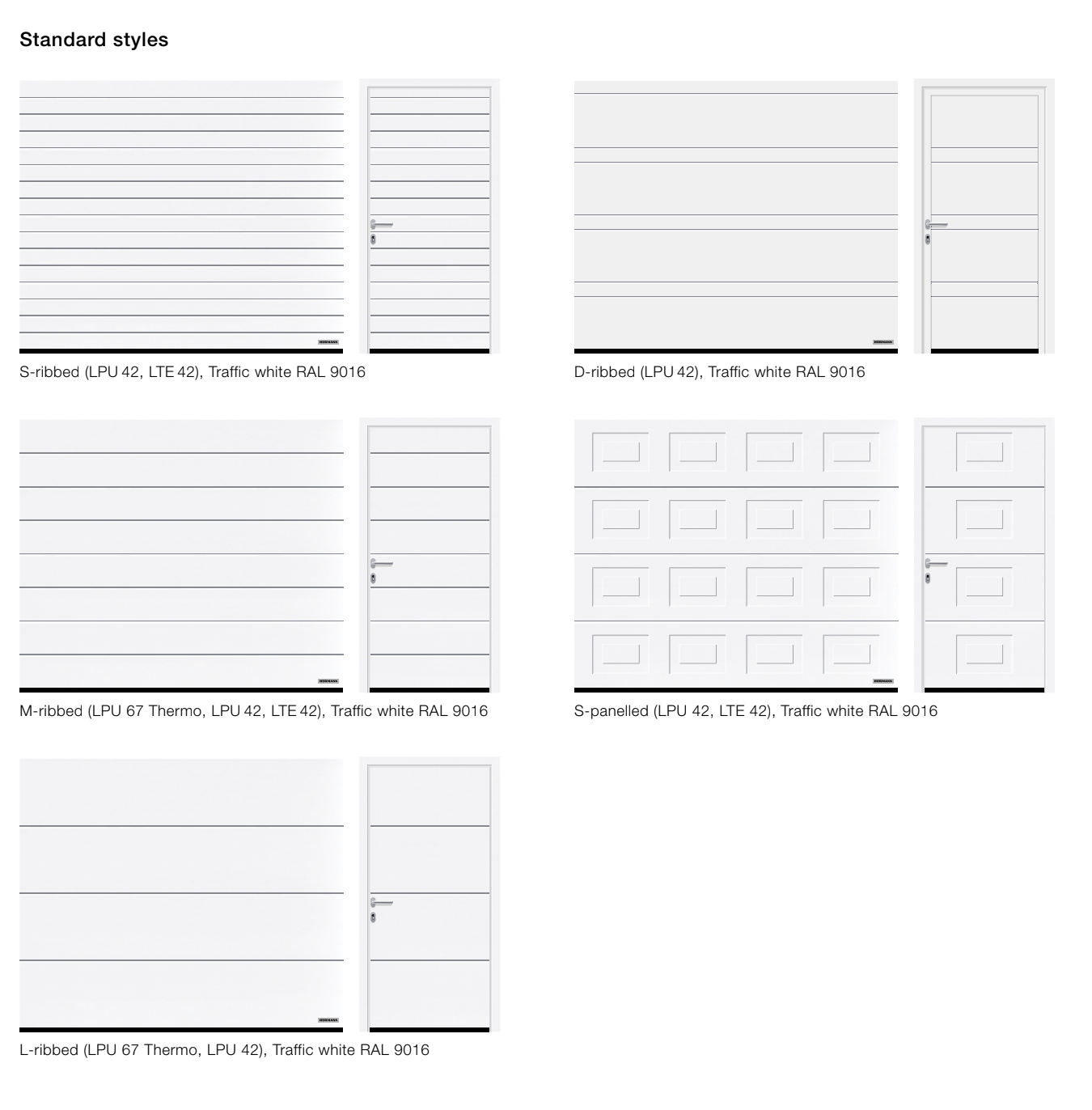 You can choose between six surface finishes: Woodgrain, Slategrain, Sandgrain, Planar, Silkgrain & Decograin. All steel doors are supplied as standard in Traffic White RAL 9016.
Woodgrain, Slategrain & Silkgrain garage doors are additionally available in 15 preferred colours: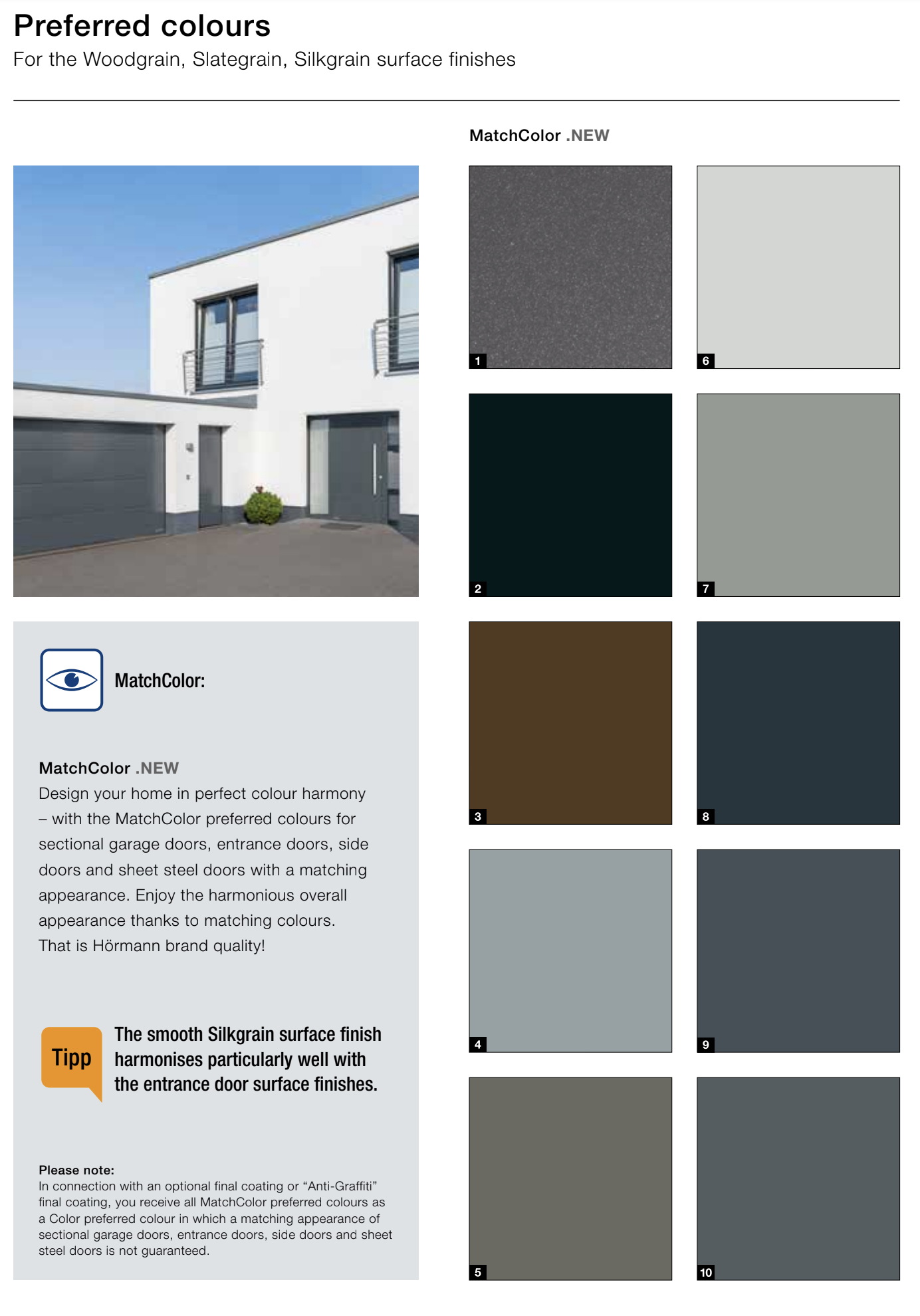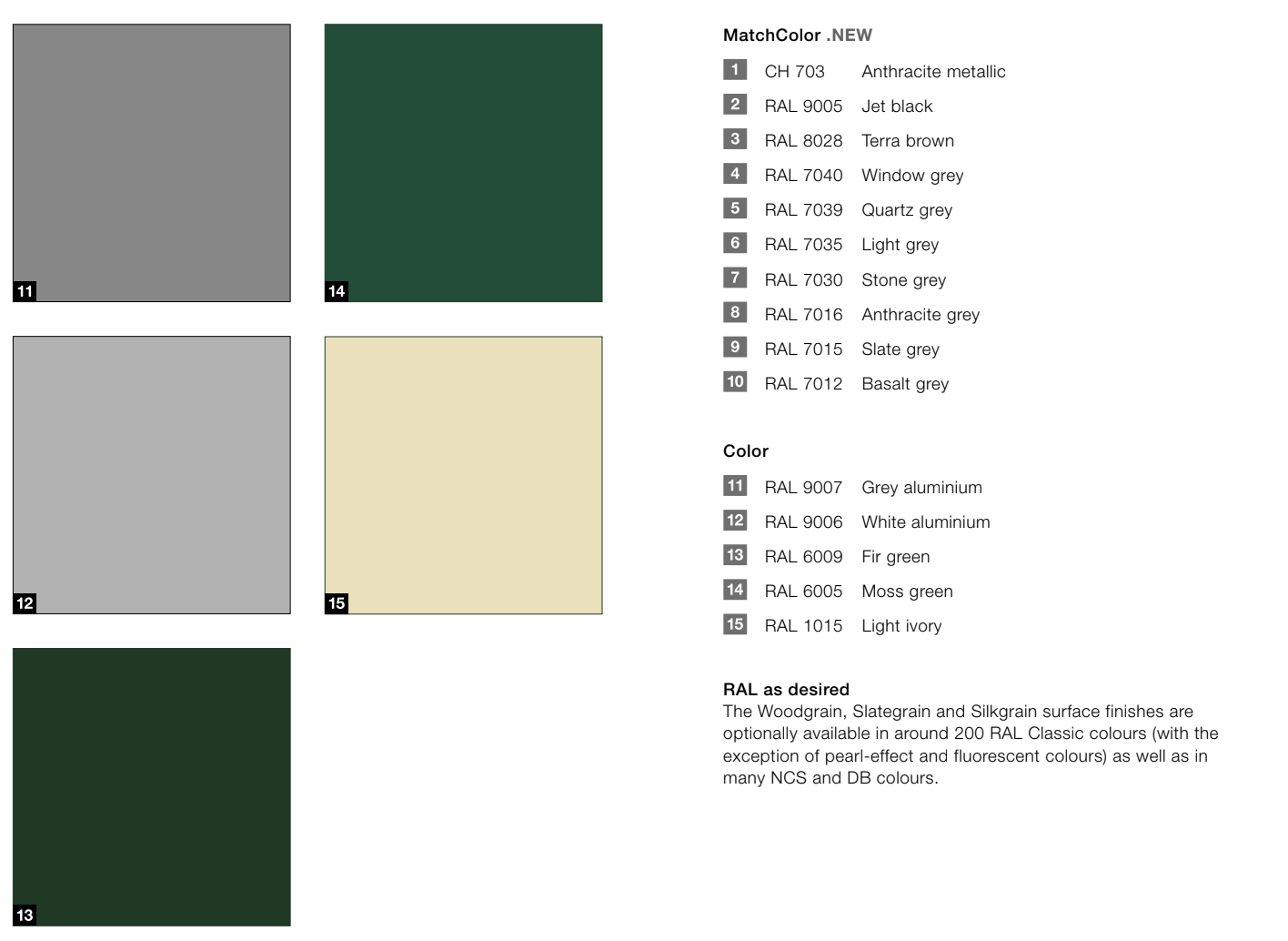 Duragrain comes in 24 different options as shown in the attached brochure.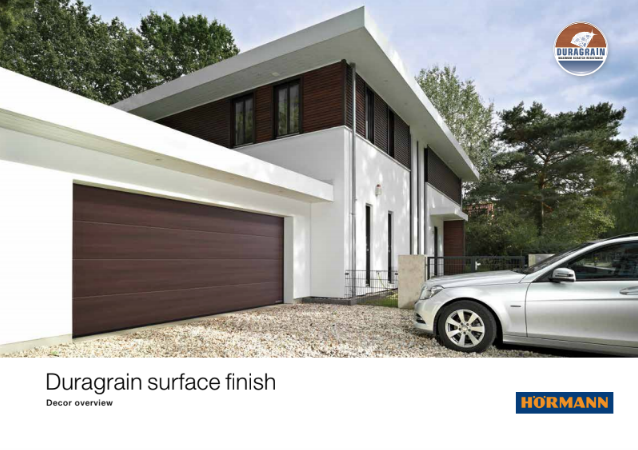 Sandgrain, Planar & DecoGrain are available in the following colour options: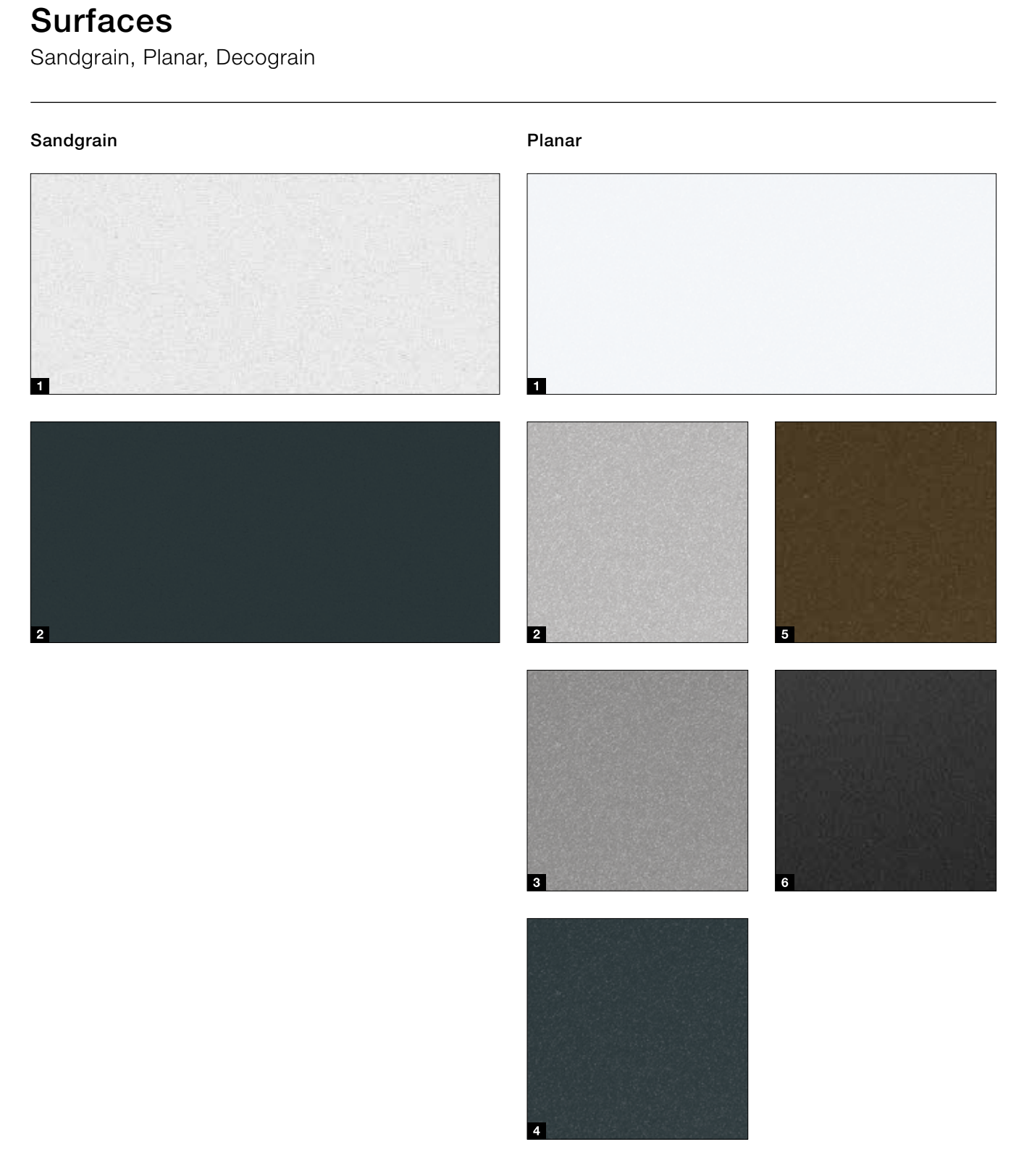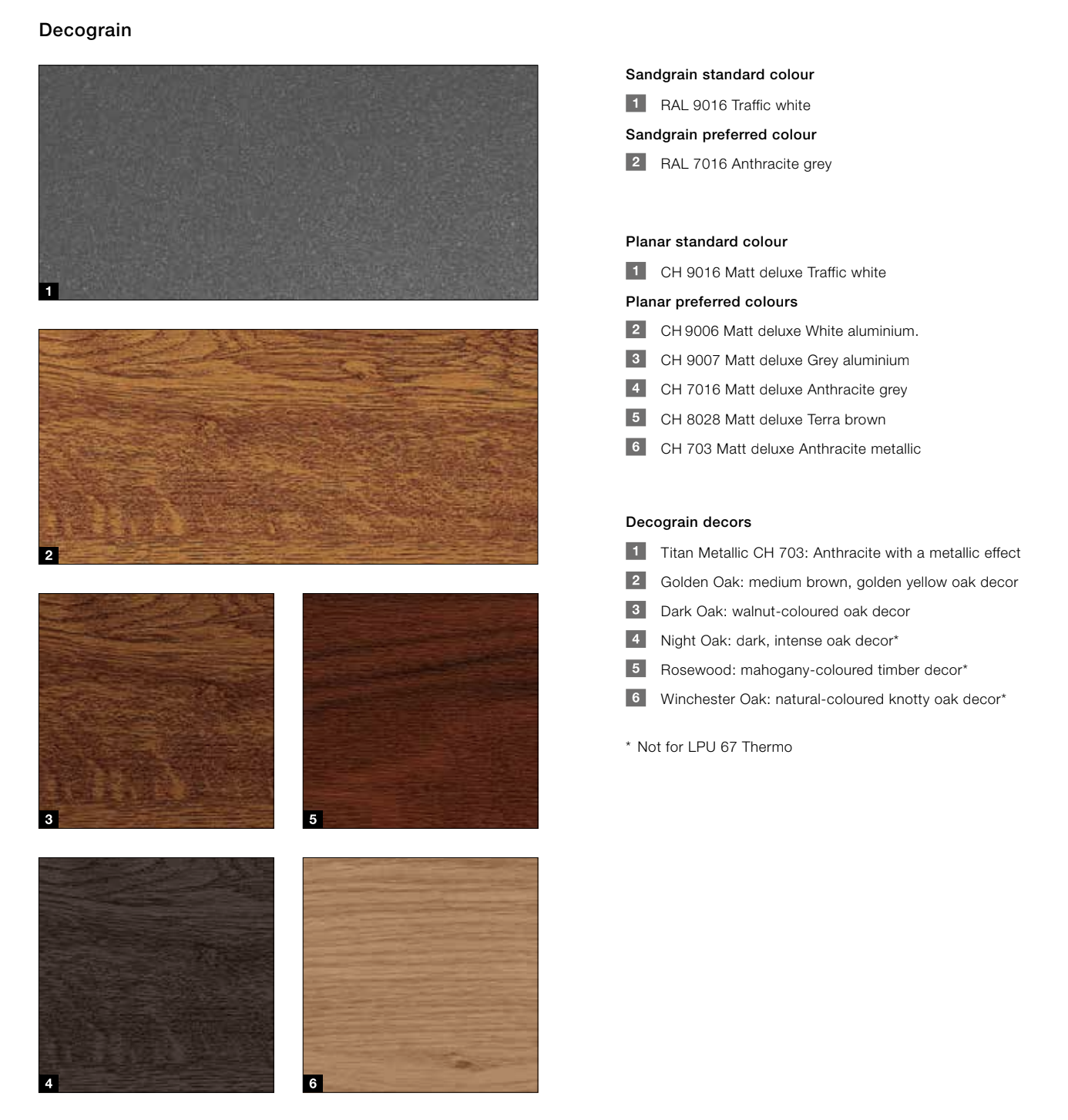 The Door of Your Choice in Just a Few Clicks: With the door configurator you can design your door on your own PC or tablet. If you upload a picture of your house & place the door in your garage opening you can see how your new door would look. The Hormann configurator can be found at https://www.hormann.co.uk/home-owners-and-renovators/configurator/
Call for your FREE Quotation Today.